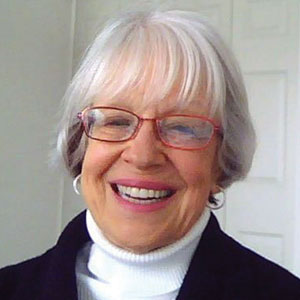 The American Society for Biochemistry and Molecular Biology today announced that 20 members have been named fellows of the scientific society.
Designation as a fellow recognizes outstanding commitment to the ASBMB through participation in the society in addition to accomplishments in research, education, mentorship, diversity and inclusion, advocacy, and service to the scientific community.
"We are delighted to welcome the 2023 class of ASBMB fellows," said Judith Bond, past president of the ASBMB and chair of the subcommittee that manages the fellows program. "This group truly represents members who have provided exceptional commitment to our society through their service as well as outstanding contributions to advance the molecular life sciences. They reflect the breadth and diversity of our members as researchers, educators, mentors and/or advocates of our profession. It is an honor to have these individuals represent ASBMB, and we look forward to seeing them continue to serve as role models and mentors to aspiring scientists."
This is the third year the society has named fellows. They will be recognized at the society's annual meeting, Discover BMB, in Seattle later this month.
Norma Allewell is an emeritus professor at the University of Maryland at College Park. She previously held leadership positions at Wesleyan University, the University of Minnesota and Harvard University. Her research focuses on protein structure, function and dynamics as well as metabolic regulatory mechanisms and diseases.
An ASBMB member since 1979, Allewell served multiple terms as a Journal of Biological Chemistry editorial board member and, starting in 2002, as an associate editor, which, her nominators wrote, helped to "catalyze and further develop a biophysical and structural perspective and presence" for the journal. During her final years of service, she helped devise a new strategic plan for the JBC. She is a fellow of the American Association for the Advancement of Science. 
In their letter nominating Allewell as a fellow, Charles Samuel of the University of California, Santa Barbara, and Lila Gierasch of the University of Massachusetts Amherst wrote: "Norma is a pioneer. … She maintained a cutting-edge research program and enjoyed success as a skilled administrator and academic editor."