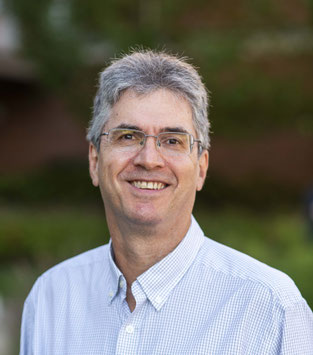 My "Pre-Science" Story: 
The McIver's immigrated/escaped from the highlands of Scotland to the US in the late 1700's (at least one fought for the colonies in the Revolutionary War) and my mother's Perry family arrived from England in the mid 1800s. Both groups ended up settling in central and western North Carolina, including a small town in the sand hills called Sanford. After a tour in the Navy to get out of Sanford, my father used the GI bill to get a physics degree from UNC and took a job in Langley, VA (near Hampton) at the National Advisory Committee on Aeronautics (NACA) in 1957, just a year before it became NASA.  He would work for NASA for over 30 years before retiring and starting his own company.  It was at NASA in Virginia that he met and married a young librarian from his hometown and started a family.  I grew up in the Tidewater region of Virginia; born in Hampton and raised in Newport News until we moved 20 miles north to Williamsburg when I was 10 years old. 
Williamsburg is an interesting town to grow up in, with the College of William and Mary as well as the tourist attraction of Colonial Williamsburg (CW).  When I was 11 years old I joined the CW Fife and Drum Corp, which was an all-year paid job that taught youngsters like me how to read music, play the fife (a wooden tube with 6 holes and a cork), and to march and perform for the public in full uniform (think tricorn hat and woolen breeches).  In the summers, I would wander the colonial area and play tin whistle to entertain the lines, and even herded sheep (or just prevented tourist children from trying to ride them!).  The F&D Corp traveled extensively to perform in parades and exhibitions, including to Philadelphia, NYC, and even Toronto at the Canadian National Exposition.  We were on national TV during the Bicentennial celebrations in 1976 and even had a spot on the Perry Como Christmas Special (ask your grandparents).  You have to leave the corp before you turn 18 years old, but this early work experience fostered a life-long love of performing and watching live music in me, as well as the unique ability to play an instrument (the fife) that can be heard above cannon fire! 
After graduating high school I went to James Madison University in Harrisonburg, VA.  I had worked since I was 11 and continued in college, doing a number of jobs such as bellhop, grass cutting, florist delivery, vet assistant, and many others.  But for almost a decade during college and for several years after, I worked in restaurants in pretty much every possible position both in the front and the back of the house.  I waited tables in breakfast joints, in seaside cafes, did fine-dining French towel service, and cooked table-side. In the kitchen, I washed dishes, prepped in the pantry, worked the line, cooked and carved steamship round in buffets, and ran a steak house kitchen in the old McNichols Arena in Denver.  I grilled fresh seafood in Gandalf's Café in Nags Head, NC and waited tables at the infamous Red Lion Inn in Boulder Canyon, CO. All of these experiences gave me a love of eating out, a deep understanding of quality foods, taught me how to interact with people in all kinds of moods, and introduced me to the wonders of wine. When I left Colorado to go to graduate school at 26, my yearly income dropped by over $25,000, ouch. 
From here my science journey began in earnest, taking me from Memphis, TN (where I met my wife), to Atlanta, GA, then to Dallas, TX, and finally here to College Park, MD.  But I really feel those earlier work experiences had a profound impact on me and how I approach my job and life now.