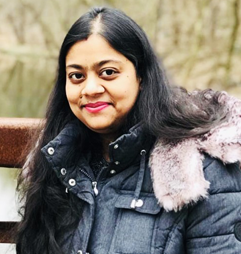 Congratulations to Shivangi! She won third place in the 2022 Postdoctoral Research Symposium hosted by the Office of Postdoctoral Affairs in the Gradate School at the University of Maryland on September 23, 2022.
She has also been selected as one of the oral speakers (Microsymposia talks) at the American Society of Cell Biology (ASCB) 2022 Conference.
See her poster below.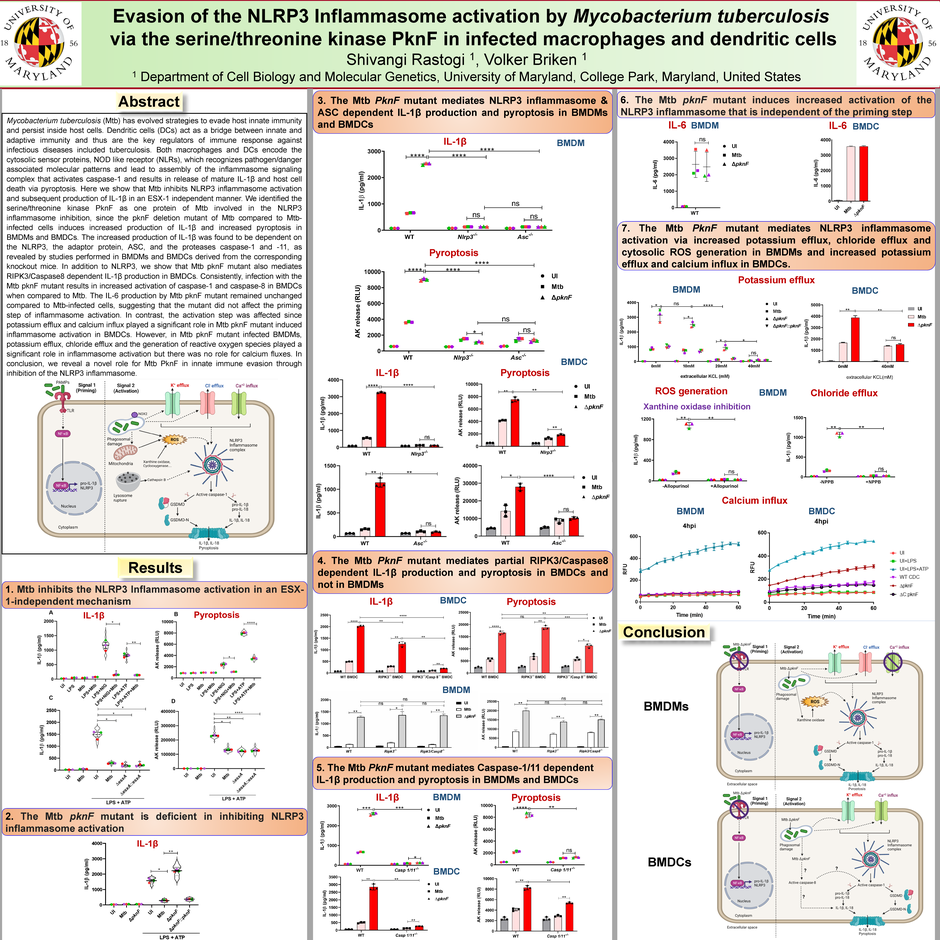 Poster blurb- Mycobacterium tuberculosis (Mtb) has evolved multiple strategies to evade host innate immunity and 
persist inside host cells. Here we show that Mtb inhibits NLRP3 inflammasome activation and subsequent production of 
IL-1β in an ESX-1 independent manner. We identified the serine/threonine kinase PknF as one protein of Mtb involved in 
subversion of innate immune response by inhibiting the NLRP3 inflammasome. Despite advances in modern medicine tuberculosis (TB) 
remains one of the leading infectious diseases and hence better understanding of the mechanisms employed by the Mtb to 
manipulate the innate immune system will provide new insights into TB pathogenesis and contribute to the development of more effective 
TB vaccines and drug therapies.