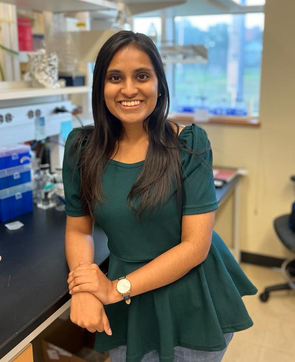 Divergent Hues and Views
My weekends were always packed as a middle school and high school student. My family and I would visit national parks and science workshops or attend chess tournaments in and around Bangalore. As my sister and I started playing chess tournaments at competitive levels, it allowed us to visit different places and meet competitors of various ages. My exposure to the rich culture of Karnataka, the state I hail from, came much after the tournament, as we would go and explore places around.
Karnataka (literally translates to "elevated land" in Kannada), previously the princely state of Mysore, was ruled by several dynasties, from Mauryan Empire, and Nanda Empire to Kadamba Dynasty, during the 3rd century BCE. These were also the first few kingdoms to use Kannada, the native language of the state, in administration. Imperial dynasties of Western Chalukyas, Badami Chalukyas, and later the Hoysalas gave way to high patronage of music and art forms. Kannada literature flourished, and under the Vijayanagara empire, a distinct form of literature and styles of architecture evolved. The temple architecture developed during the time exhibits a deep knowledge of construction, with intricately carved images (see photos 1 and 2). In many temples, one can see the personal signatures of the artists who created the sculptures.  
Karnataka's art and craft are vibrant and enriched by religious traditions like Jains, Vaishnava, Shaiva, Siddhi Tribes, and Tulu ethnicity. Yakshagana (refer to pic 5), a form of dance drama with rich costumes, is popular in the coastal belt of Karnataka. Indian classical music has two variants Hindustani and Carnatic. Carnatic music has become the mainstay in Karnataka, though Hindustani is popular in some parts. Social reformers augmented the repertoire of music, dance, and drama. These art forms were used to spread love, compassion, and equanimity.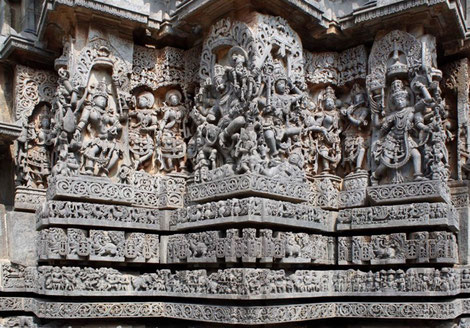 With the decline of the Vijayanagara empire, the rule of Maharaja of Mysore (see Image 4 for Mysore Palace) started. The Mysore Kings earned the adulation and were great patrons of art and music and thus contributed significantly to making Mysore a cultural center. 
The Maharaja of Mysore developed the state with the services of Sir M Visvesvaraya or Sir MV, a legendary engineer responsible for establishing educational institutions, Universities, a printing press, electricity generators, a commercial bank, a soap factory, an iron & steel manufacturing plant, and many dams across the country to help irrigation.  Sir MV thus was known as the 'Maker of Modern Mysore.' Karnataka lists three sites under UNESCO World Heritage Sites, five national parks, and a coastline extending up to 320 km along the Arabian Sea.
Karnataka is now one of the most progressive and industrialized states.  Karnataka houses 400 Fortune 500 companies and is the largest software exporter, with the city's capital Bangalore nicknamed the 'Silicon Valley of India.' Apart from the famed software industries, it has aerospace, automobile, textile, and heavy electrical machinery manufacturing industries. It attracts 48% of total FDI equity inflows. Agriculture accounts for 70% of coffee and 33% of silk production.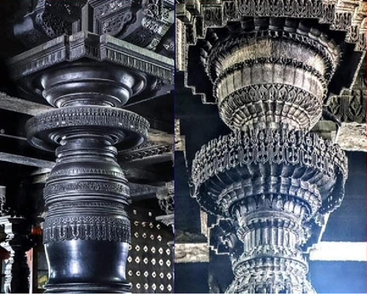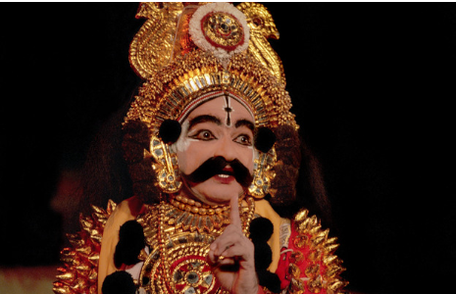 Karnataka has emerged as the biotech hub and is endowed with more than 60% of biotech companies, accounting for 50% of total revenues generated in the sector in the country. The solid educational infrastructure and the finishing schools are helping the state to be established as a competitive destination.
Graduate students at UMD interact with the teaching fraternity, researchers from other labs, and fellow students from different backgrounds and cultures. These interactions heighten the learning process.  A diverse environment helps one grow with widespread intellectual and emotional support and be the best. Coming from Bangalore, I am pleased to be associated with Dr. Chang's Lab as a research student, where I can interact with researchers across diverse cultures and countries like Belgium and China. Noble words of Stephen Covey, "Strength lies in differences and not in similarities," succinctly captures the essence of an environment where communication is open with mutual respect.  
References:
1)    Kamat, S. (2015). A concise history of Karnataka: From pre-historic times to the present. M.C.C. Publications.
2)    A., N. S. K., & Champakalakshmi, R. (2017). A history of South India: From prehistoric times to the fall of Vijayanagar. Oxford University Press.
3)    Gowda, C. (2010, September 14). Visvesvaraya, an engineer of modernity. from https://www.thehindu.com/opinion/op-ed/Visvesvaraya-an-engineer-of-modernity/article15926009.ece
4)    Kannan, S. (2013, September 3). Bangalore: India's Silicon Valley. BBC News. Retrieved November 30, 2022, from https://www.bbc.com/news/av/technology-23943861
5)    "India in Business". Ministry of External affairs. Government of India. Archived from the original on 5 August 2007.'
6)    Karnataka aims to become $50 billion bioeconomy by 2025. The Economic Times. (2020, Nov 20). https://economictimes.indiatimes.com/tech/tech-bytes/karnataka-aims-to-become-50-billion-bioeconomy-by-2025/articleshow/79317913.cms?from=mdr