My name is Aurelie Niyongabo and I am an MOCB/BISI graduate student in the Ofek lab. I would like to share a bit about my culture. I am originally from Burundi, a country in East Africa and I am going to highlight one of our many cultural heritage: Ingoma z'i Burundi or the Royal Drummers of Burundi.
The Royal drummers of Burundi are a percussion ensemble that perform as part of major life celebrations such as weddings and official Burundian national ceremonies such as the Burundian Independence day.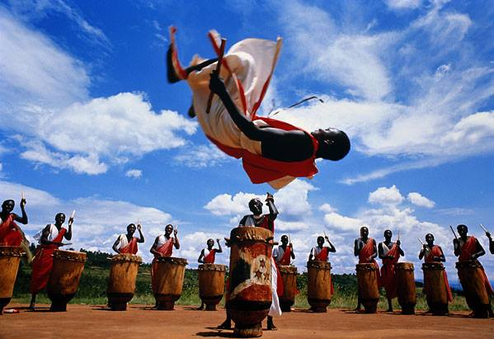 The drums are made from hollowed tree trunks covered with animal skins. The performances start with the drummers entering the stage while simultaneously balancing the large drums on their heads and pounding on the drums. Then, they form a semi-circle around a central drum facing the audience. The members of the ensemble take turns playing their drums in a continuous rhythm while other members keep the beat set by the central drum.
Over the course of the performance, two or three drummers take turns dancing at the center of the semi-circle while the rest rotate playing other drums to maintain the melody and rhythm of the songs. The songs contain social and cultural messages centered around the occasion of the performance. The drummers and the central drum adorn the Burundian national colors of red, white and green, with the central drum having the Burundian flag.
Watch performances here:
https://www.youtube.com/watch?v=nKQqxoaCXaU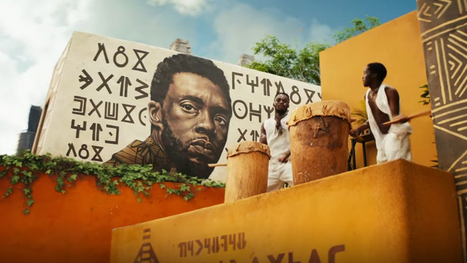 Drumming is an important part of Burundian cultural heritage and in 2014; the royal drums of Burundi were inscribed on the representative list of the intangible cultural heritage of humanity for the United Nations educational, scientific and cultural organization (UNESCO) denoting its exceptional value. In popular culture, the drums, played by the Burundi Drummers of Atlanta appeared in the Marvel movie Black Panther during the scene at Warriors Falls where the Black Panther (T'Challa) battles Killmonger. The same group also appear in the teaser trailer for the upcoming Black Panther: Wakanda Forever Marvel movie where we see a mural to memorialize the fallen T'Challa.
The entire Burundian population recognizes the royal drumming as a fundamental part of its heritage and identity. The drum-making skills are generally passed down through practice or formal education. There are several groups, such as the Burundian Drummers of Atlanta, spread throughout the U.S. and abroad that continue the tradition. The performances of the royal drummers of Burundi are an opportunity to bring people of diverse generations and origins together, thereby encouraging unity and social cohesion.