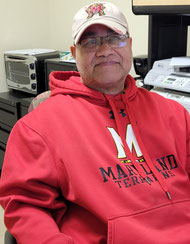 To the CBMG community,
Please join us in congratulating Doug Downing for being the recipient of a prestigious 2021 President's Distinguished Service Award for his more than 20 years of dedicated service to CBMG, Biology, and the University of Maryland.  This is a well deserved honor and we can all agree that Doug is a pleasure to work with and an integral member of our department.  
For those who wish to attend, Doug will be officially receiving his award at the Faculty and Staff Convocation that will be held at the Memorial Chapel at 2 pm on Sept. 15th, 2021.