---
It is with great pleasure that CBMG announces the inaugural recipients of the CBMG Departmental Awards of Excellence for 2021.  These are new awards that are meant to recognize and celebrate individuals who have made exceptional contributions to the Department at all levels (Non-Exempt Staff, Exempt Staff, Professional Track Faculty-PTK, and Tenure, Tenure/Track-TTK).
The awards are even more relevant this year given the challenges and sacrifices made during the past 15 months of the pandemic.  Decisions for the awards took into account research, teaching, and service activities as appropriate to the individual's position, with an emphasis on ways in which the nominees have had a broad impact on the department that goes above and beyond the core duties of the position. 
Each award will come with a monetary prize and certificate, but mainly they come with the appreciation of the CBMG community.
---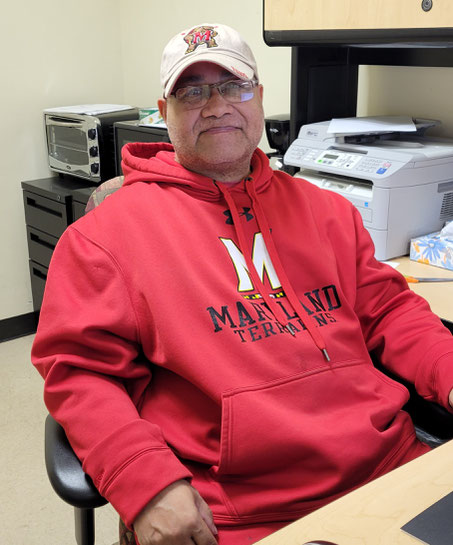 Non-exempt staff: douglas downing
---
Douglas was nominated for his outstanding contributions to improving departmental morale. Nominators mentioned that, throughout the early pandemic, Douglas' daily upbeat emails impacted individuals in the department in a very positive way. His "upbeat demeanor and attitude of forbearance" provided helpful perspective during a very difficult time for many. Douglas' "level of customer service and pleasant disposition is second to none. His loyalty and dedication to his work is an example to everyone around him."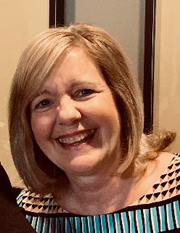 exempt staff: molly burke
---
Molly was nominated for outstanding professionalism and skill in performing the duties of her office. Nominators mentioned that Molly's work on employee payroll and visa issues is always outstanding, and Molly has been impressive from day one with her responsiveness to employee's needs. "Most importantly, she is tremendously knowledgeable of her responsibilities. If she cannot answer right away, she unquestionably gets the correct information in the shortest possible time."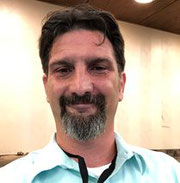 professional track faulty: dr. john buchner
---
Dr. Buchner was nominated for excellence in teaching and mentorship of undergraduate and graduate student teaching assistants. Nominators mentioned that John is a vocal and active leader within the microbiology undergraduate education community. He is an outspoken advocate for active learning and inclusive teaching in the classroom, and he is committed to passing those practices on to the graduate and undergraduate students he works with. John makes a point of purposefully creating opportunities for others to succeed, whether it is securing funding for faculty to develop online course content or paying registration fees for teaching assistants to attend national microbiology education conferences. John also works to create a sense of community, not only among the faculty and students who work directly with him, but broadly within the department as well.
tenure track faulty: dr. najib el-sayed
---
Dr. El-Sayed was nominated for excellence in research, teaching, and service. Nominators mentioned that "Najib not only transpires excellence while representing the University of Maryland at the national and international levels, but elevates everyone around him here on campus." "His expertise in genomics and genetics has enriched the greater University of Maryland research community and helped many of us to stay current with modern molecular approaches to science. He has been a champion of genomics on this campus and his very presence has enriched the research environment in the life sciences." He provided strong leadership for the ILS program, which was undergoing a transition in leadership during the pandemic, which has been a difficult time for everyone. Through his combination of excellence in research, willingness to go above and beyond in service duties, and commitment to teaching, "he has had a wide-ranging and enhancing influence on the university community." And finally, "as accomplished as Najib is as a scientist, he has been an even better colleague and friend to all who know him."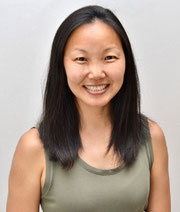 special award of excellence: hyun park
---
Hyun was nominated for her outstanding contribution to the department's teaching mission. Nominators mentioned that Hyun shows extreme dedication to her position, often volunteering to take on an increased workload when needed. Hyun comes back to help out semester after semester because she has a genuine passion for teaching, which is evident in her fun and energetic classroom demeanor. Hyun displays outstanding leadership qualities, and her years of experience and willingness to share her knowledge are beneficial to those around her. Hyun goes above and beyond her required duties and genuinely cares about the well-being of her students, even going so far as to offer up her time and energy to teach free Zumba classes to students at the beginning of the COVID shutdown.